UK restaurants battle government on inflation as costs soar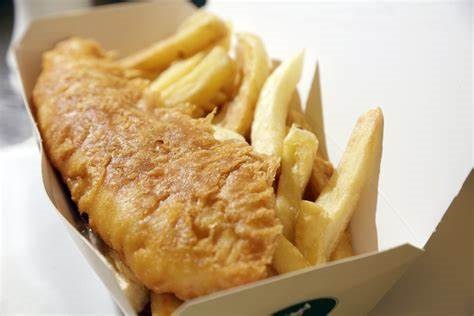 U.K. restaurants – including fish-and-chip shops – are facing unprecedented energy, food, and other costs, and say they are battling back against the government's recommendation not to further raise their prices.
Hospitality trade group UKHospitality is criticizing Bank of England Governor Andrew Bailey's suggestion that businesses should not raise prices above the rate of inflation, even though energy bills are double what they were last year and food price input inflation is more than 20 percent, the organization said in a press release.
Businesses face another catastrophic hit this month as the U.K. government scales back its energy subsidies, which hospitality businesses expect to cause an 82 percent spike in costs, according to UKHospitality.
"[Hospitality businesses] had no choice but to reluctantly raise prices, in order to stay in business and save jobs," UKHospitality Chief Executive Kate Nicholls said. "We fully support the objective of reducing inflation – it is in all of our interests. However, hospitality businesses are under immense pressure from ever-rising bills, particularly energy, and we have already seen thousands of good businesses go bust as a result."
In addition to soaring expenses, interest rate rises are compounding restaurants' problems by increasing debt repayment costs for businesses and hampering customers' disposable income, according to Nicholls.
"To suggest that the sector should stomach these staggering cost increases ignores the real and stark situation facing venues across the country. It is simply impossible if we want to have a viable hospitality sector left in a year's time," Nicholls said. "No business wants to raise its prices, for fear of losing sales. We all want prices to be as low as possible for consumers, and it is a minor miracle that many have held off increases for as long as they have."
Inflation in food and energy costs has driven 12 percent price increases for customers – the highest in 30 years, according to Nicholls.
The increasing costs have forced some restaurants, such as pop-up Cornwall-based seafood shop Bait Shed, to close their doors. Those left open are facing steep drops in customers; Visits to fish and chip shops plummeted 9.2 percent in the fourth quarter of 2022, according to the most recent data from trade organization Seafish. Part of that decline can be attributed to the cost-of-living crisis, which is causing many consumers to curtail how frequently they dine out, it said.