Italy proposes ban of lab-cultivated proteins; Aqua Cultured Foods nabs USD 5.5 million in funding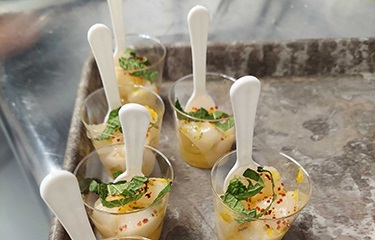 The government of Italy has backed a bill to ban laboratory-cultivated meat and foods in order to preserve the Italian food heritage and health protection, BBC reports. The bill, which proposes a fine of up to EUR 60,000 (USD 65,500) for companies creating lab-grown proteins for commercial sale, has been praised by the Italian farmers lobby. The bill would apply to all lab-based food products, including cell-cultured seafood.
- Chicago, Illinois U.S.A.-based Aqua Cultured Foods has raised USD 5.5 million (EUR 5 million) in seed funding to optimize production of its cell-cultured seafood products. The funding round was led by Stray Dog Capital, and included participation from H Venture Partners, Aztec Capital Management, and Amplifica Capital, along with follow-on investment from current investors Supply Change Capital, Big Idea Ventures, HPA, Aera VC, Kingfisher Family Investments, and Swiss Pampa, the company said in a press release.
- On 4 April, 2023 The Ish Company announced the launch of its Salmonish Burgers created from a base of a salmon analog consisting of kelp, protein, and omega-3s. The Rockland, Delaware, U.S.A.-based company has raised almost USD 10 million (EUR 9.1 million) to date, allowing for the "swift launch" of the Salmonish Burgers.
"After the successful debut of Shrimpish early last year, The Ish Company is thrilled to continue creating innovative, climate-conscious products during the rise of plant-based meat substitutes," The Ish Company President and Chief Operating Officer Christie Fleming said. "The plant-based seafood market is primed for exponential growth and given the popularity of salmon, we have a great opportunity to help consumers make both delicious and more mindful food choices, further amplified with our ability to distribute through Dot Foods now as well."