UK suppliers, others battle government on soaring food costs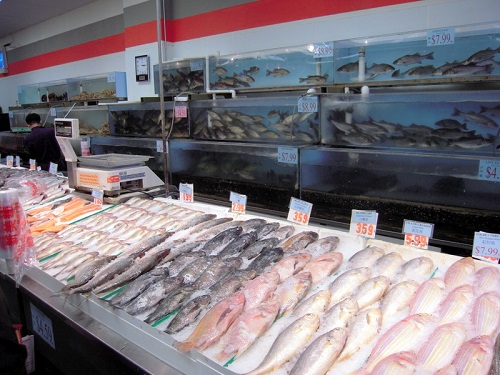 United Kingdom food suppliers, retailers, and foodservice providers are requesting more government help as soaring food costs pushed inflation to record levels.
Overall food and drink inflation increased from 18.2 percent in February to 19.2 percent in March, according to new data from the Office of National Statistics.
"This is the highest rate in 45 years since August 1977," the Food and Drink Federation said.
The largest category increase was in bread and cereals which saw 19.4 percent in March – the highest annual rate on record, according to FDF. Chilled fish inflation was significantly lower than olive oil, sugar, cheese, eggs, pork, and many other food items, but still climbed by 19 percent in March.
Foodservice price inflation remains over 20 percent, according to UKHospitality, and new research shows the price pubs paid for food rose three times quicker than menu prices.
The new figures "come as a disappointment to households up and down the country as the cost of the weekly shop continues to rise," FDF Chief Executive Karen Bett said. "Food and drink price inflation remains stubbornly high because it takes some months for the rising prices that manufacturers pay to produce food and drink to filter through into the prices that shoppers pay on high streets and in supermarkets."
More than 80 percent of food and beverage manufacturers are absorbing a proportion of rising input costs to shield shoppers from the full price increases, according to ONS data, Bett said.
"This is having an impact on business margins and the resilience of our sector. A drop in investment is flowing from this and points to a worrying economic trend," Bett said.
Food suppliers are facing pressure from Tesco, Sainsbury, and other major grocery chains that have launched programs this year to lower prices.
Tesco shuttered all of its fresh seafood counters earlier this year and cut numerous executive positions, while implementing price locks on more than 1,000 grocery items, including Tesco Breaded Plaice Fillets.
Tesco Chief Executive Ken Murphy said the retailer is not afraid to have "direct conversations" with suppliers about delivering value for its customers, according to Reuters.
"We've worked closely with our suppliers to provide them with the support they need at this critical time," Murphy told reporters. "However, at a time when we have been focused on mitigating the impact of inflation, we also haven't been afraid to have direct conversations when necessary, in the interest of our customers."
While some ingredient and production costs have started to decline from the "exceptional peaks" of recent months, the decreases have not been consistent across the board, according to Bett.
"Meanwhile, many of the underlying drivers of inflation are still in play … for example, energy costs still double what they were in 2019 and rising labor costs," Bett said.
Those underlying drivers are helping keep inflation stubbornly high, UKHospitality Chief Kate Nicholls said.