US military buying Japanese seafood to counter China's ban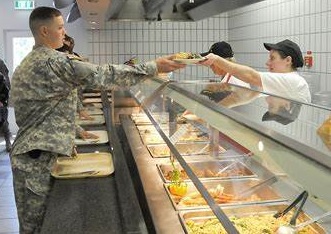 The U.S. is planning to buy large quantities of Japanese seafood to supply its military in response to the ban China imposed on all seafood from the country.
A Reuters report revealed the U.S. would be buying Japanese seafood, and that U.S. Ambassador to Japan Rahm Emanuel said the U.S. government is looking into how else it can help offset China's ban on Japanese seafood. China banned all imports of seafood from Japan after the Tokyo Electric Power Company (TEPCO) released treated wastewater from the Fukushima Daiichi nuclear power plant.
The ban has heavily impacted the Japanese seafood sector, with scallop producers taking a significant hit and TEPCO promising to compensate seafood producers hit by a drop in exports and prices.
Now, Emanuel said the country will look to continue to help seafood producers.
"It's going to be a long-term contract between the U.S. armed forces and the fisheries and co-ops here in Japan," Emanuel told Reuters.
The move follows up a call by the Group of Seven (G7) industrial powers for countries to lift restrictions on Japanese aquatic products. After a trade ministers meeting in Osaka-Sakai, Japan, the G7 countries and Japan Minister for Foreign Affairs Yoko Kamikawa called for a "calm response based on scientific evidence" regarding trading bans on Japanese seafood.
Japan, and the United Nations nuclear watchdog, both vouched for the complete safety of the water released from the Fukushima nuclear facility. Japanese officials went so far as to publicly eat seafood sourced from the region in a showcase of the government's faith in the tests of the wastewater.
During Seafood Expo Asia, which ran from 11 to 13 September in Singapore – soon after the ban was announced – Japanese companies told SeafoodSource they had faith in their government and the testing.
"Most of the Japanese believe that the water is no problem, and we can consume and eat seafood as normal," Japan Farmed Fish Export Association Ei Kiuchi told SeafoodSource.
Asahi Shimbun reported in late September that the U.S. was looking to more directly assist Japan's seafood industry, and Emanuel called China's ban an act of economic coercion.
"The best way we have proven in all the instances to kind of wear out China's economic coercion is to come to the aid and assistance of the targeted country or industry," he said.
China, in turn, has called the G7's calls for resumption of trade "economic coercion."
The U.S. military's first purchase, according to Reuters, will be just under a metric ton of Hokkaido scallops – a far cry from the massive amount of scallops the area typically exports to China each year. Japan's total scallop exports were worth a record high of JPY 91 billion (USD 610 million, EUR 574 million) in 2023, with 51.3 percent of that value coming from China.
Hokkaido's seafood industry has been one of the hardest hit by China's ban on Japanese seafood – despite most of its seafood being sourced far to the north of where the wastewater was actually released.
Emanuel said that the purchases will increase to all types of seafood from Japan over time. The U.S. military has previously not bought local seafood in Japan, he said.