South African hake fishery gets MSC grant; Europeche pursues decarbonization of EU fishing fleet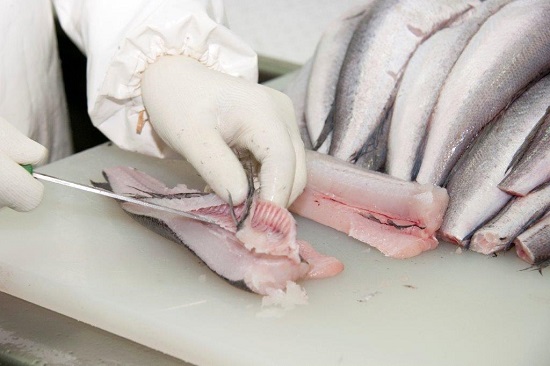 - The South African Hake Longline Association (SAHLLA) has received a EUR 50,000 (USD 54,000) grant from the MSC Ocean Stewardship Fund to move the fishery closer to Marine Stewardship Council (MSC) certification, the fishery announced in a release.
"The path to MSC certification can be very challenging, with most fisheries needing to make significant improvements to their practices before they can meet our standards," MSC South Africa representative Andrew Gordon said in a release. "The MSC wants to support fisheries that embark on this journey. This is why we created the In-Transition to MSC Program, which is a transparent, independently verified framework that supports fisheries while they make improvements. However, implementing improvements can also be costly, which is why we initiated the Ocean Stewardship Fund with the aim of accelerating progress in sustainable fishing worldwide."
The grant will fund a two-year program that will provide SAHLLA and its members an opportunity to expedite a suite of actions to make the fishery more sustainable.
"Over the past 10 years, SAHLLA and its members have directed substantial effort and resources towards achieving MSC certification and we are extremely pleased that our commitments have been recognized in this manner. It's very gratifying to be among only 16 fisheries worldwide to have secured this grant," SAHLLA Chair Clyde Bodenham said.
- The Seafarers Charity has announced a partnership with the National Federation of Fisherman's Organizations (NFFO) on a project to bridge a range of industry-led initiatives on the improvement of fisher safety. Under an MoU signed 7 July, the two organizations pledged to work together to raise awareness and understanding of safety management practices onboard fishing vessels in the U.K. and worldwide.
"The NFFO is helping members, skippers, and crews to manage risk at sea on their vessels, to ensure their vessels are operated in the safest way possible and that crews are properly trained and receiving the best welfare provision. Joint initiatives, developed with support from The Seafarers' Charity, provide us with additional resources to take forward new and innovative projects which will make a significant contribution to improving fishing safety for many more than just our members," NFFO CEO Mike Cohen said in a release.
- Seafarers also announced on 4 July a new initiative to address abuse, bullying, and harassment at sea.
The project is in collaboration with The Nautical Institute, the International Seafarers' Welfare and Assistance Network (ISWAN), Human Rights At Sea (HRAS), Safer Waves, the UK Sailing Academy (UKSA), the Confidential Human Factors Incident Reporting Programme (CHIRP Maritime), Befrienders Worldwide, and maritime wellbeing ambassador Tineke Zoet, the company said in a release.
"I am delighted to see so many organizations willing to come together to work on potential solutions to support the personal and psychological safety of seafarers," Seafarers CEO Deborah Layde said. "The Seafarers' Charity is committed to ensuring that this network has the resources needed to build the evidence and support required for seafarers experiencing bullying, harassment, discrimination, and sexual violence onboard. This Maritime Safety Week, I am calling on the shipping industry to take a stance and act to stamp out inappropriate behaviors and toxic leadership that can have such a damaging impact on seafarers' personal and psychological safety and has no place in a modern working environment."
- The Global Dialogue on Seafood Traceability (GDST) announced the launch of its Completeness Tool on 6 July. The organization said the tool is designed to provide a consistent approach to increasing traceability through interoperable digital traceability standards to help the seafood industry assess progress toward GDST implementation efforts and measure the completeness of supply chain data.
"The tool provides insight into the robustness of a supply chain's capability and points to where improvements are needed to achieve complete traceability data," GDST Executive Director Greg Brown said in a release. "The Completeness Tool is the second in a suite of test and tools GDST has developed to support the implementation of interoperable digital traceability in seafood supply chains."
- On 21 June, Europeche, a trade group representing the European fishing industry, presented its vision of achieving zero-target emissions across the sector by 2050.
"The fishing sector is a key component of our society and an example to be followed. Fishers are at the forefront of the combat against climate change as providers of one of the healthiest animal proteins with a minimal carbon footprint. The E.U. fleet has been making progress on the path to climate neutrality since 1990. This should be the baseline year for the reduction of emissions for capture fisheries to recognize the efforts made by the sector," Europeche President Javier Garat said.
Last month, Europeche served as a key stakeholder at high-level conferences orchestrated by the United Nations Conference on Trade and Development and the European Commission.
"Achieving a complete decarbonization of the sector necessitates a comprehensive approach that includes zero-emission energy sources, vessel modernization, improved gear design and composition, reduced time spent at sea, and a careful analysis of energy consumption per kilo of fish landed," Europeche Managing Director Daniel Voces said in a release. "This transition should not jeopardize the fishing industry's continued contribution to sustainable E.U. food production and therefore requires a realistic timeline aligned with technological advancements, logistical considerations, and supportive legislation. Engaging all stakeholders within the supply chain and developing necessary infrastructures are also vital components of the process."
- The Global Seafood Alliance (GSA) announced on 5 July it has extended the application deadline for the Responsible Seafood Innovation Awards to 15 July. The 11th annual competition recognizes individuals and organizations finding new solutions across the seafood sector.
-On 5 July, Houdek-Prarie AquaTech announced it has become an associate member of the Sustainable Shrimp Partnership (SSP). The collaboration is a step towards advancement in responsible shrimp aquaculture practices. The company, which has created fermentation technologies for plant-based ingredients for aquafeed, operates a plant in Guayaquil, Ecuador.
"SSP warmly welcomes Prairie AquaTech to our dynamic association, embracing their expertise and shared dedication to driving sustainable aquaculture practices forward. By joining forces, we are confident that our collaboration will contribute significantly to the evolution of sustainable shrimp farming. Together, we can make a lasting difference in the industry and creating a more sustainable future for shrimp aquaculture," SSP Director Pamela Nath said in a release.
- Chemical manufacturing company DSM-Firmenich announced on 3 July, the launch of its environmental product declaration project to address credible scope-3 carbon emissions reporting.
The organization wants to provide technical documents to deliver transparent data about the environmental impacts of DSM-Firmenich products.
"To ensure the credibility and objectivity of the EPD data, all results undergo third-party assurance by DNV Assurance, confirming compliance with international life cycle assessment standards (ISO 14021:2016) and enhancing the transparency and reliability of the information provided. The EPD project demonstrates dsm-firmenich's commitment to sustainability, as part of the strategic, 'We Make it Possible' initiative that aims for a robust and achievable transformation in animal protein production," the organization said in a release. "DSM-Firmenich is dedicated to supporting its customers in their sustainability journeys - Providing training, educational materials, and engaging with stakeholders across the value chain to promote the adoption of EPDs, and increase awareness of their value in driving sustainable production."