New partnerships to build demand for Alaska Pollock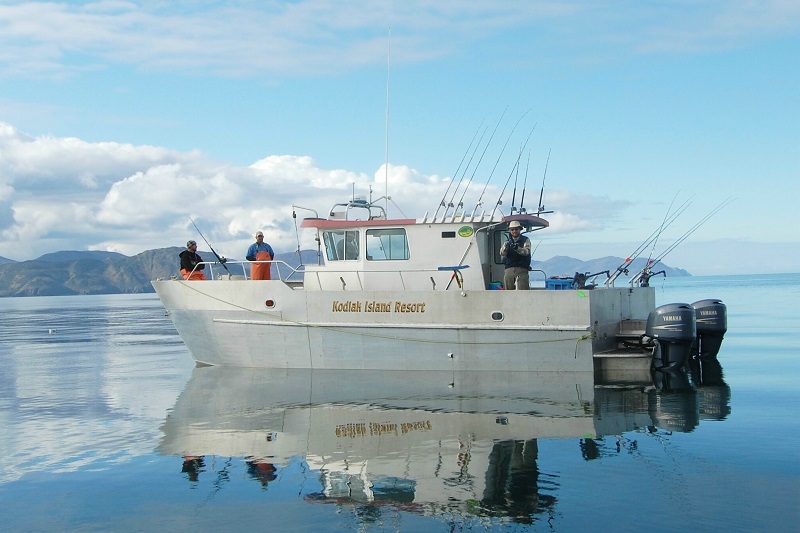 New partnerships to build demand for Alaska pollock. New and even more innovative Wild Alaska Pollock products will soon be coming to restaurants and retailers across North America and Europe as the Association of Genuine Alaska Pollock Producers (GAPP) invests in new partnerships. As part of its Partnership Programme, GAPP has newly awarded over $1.6 million in funding to fourteen partners who are launching exciting new products made with nutritious, delicious and sustainable Wild Alaska Pollock.
Competition was stiff for GAPP's co-investment funds again this year. "Our Board set an ambitious goal to attract new partners and exciting innovations to the programme this year across the board and we've done just that," said Craig Morris, GAPP CEO. "From Hawaiian company Okuhara Foods to a luxury branded retailer to a significant foodservice distributor, you're going to see Wild Alaska Pollock products popping up in countless new ways, places, and menus in the coming year thanks to these partners and their vision for our fish."
In addition to focusing on attracting new potential partners to the programme, the GAPP Committees also focused on new products, especially in the growing Surimi seafood category—awarding seven of the twenty projects to surimi-focused programmes. Trans-Ocean and Okuhara Foods are among the surimi-focused proposals that were awarded funds. Trans-Ocean will be undertaking campaigns utilising influencers and digital content to raise consumer consciousness of the endless possibilities around their Crab Classic surimi seafood brand. New partner Okuhara Foods will re-launch their Fishcake brand and launch a new Pupu Paste product and a national foodservice distributor will unveil a new tempura California Roll to foodservice customers this Fall.
Other awarded partners in the latest program include Gorton's Seafood, High Liner Foods, Alaska Naturals and Pure Catch Nutritional Supplements. All will be launching new brands: including Gorton's new Air-Fried fish fillets; Catch & Fetch new pet treats made with Wild Alaska Pollock; Pure Catch Nutritional Supplements made from Wild Alaska Pollock fish oil and High Liner Foods' Alaska Wild Wings launch with a national chain as a core menu item. Neptune Snacks was awarded funds for the second year to focus on expansion of its exceedingly popular Wild Alaska Pollock jerky line.
New restaurants including a health-focused Southern California regional chain and others will also be featuring Wild Alaska Pollock. Specifically, a luxury branded retailer will be launching an 'Ocean Bond' campaign featuring the fish nationwide in their in-store cafes in exciting preparations. While at Lucky Louie Fish Shack at the Seattle-Tacoma airport, travellers will be treated to a limited-time-offering of Alaska Pollock fish tacos and fish-taco-inspired bowls. New partner King & Prince Seafood will collaborate with GAPP to grow their Alaska Pollock Fish Fillet Sandwich in the convenience store channel throughout the Midwest during Lent.
In Europe, New England Seafood will partner with GAPP on an educational campaign to inspire and educate consumers via their brand 'Fish Said Fred.' The campaign will be activated in supermarket chains Waitrose and Ocado both in store and online and will help consumers learn more about the amazing Wild Alaska Pollock species while inspiring them with delicious easy-to-cook recipes. Pickenpack will be launching new Kibbeling and Trapeze product lines at retail stores in Germany and expanding their popular fish fingers line to include a "Prezl" breading with GAPP partnership funds.
"These partnerships are exciting due the credibility and understanding they continue to deliver to consumers about the species and the fact that Alaska has the highest standards sustainability, according to our recent Life Cycle Assessment," said Morris. "These innovative products celebrate and leverage the sustainable, wild-caught Wild Alaska Pollock in all of its versatile forms."
In total, GAPP received more than five million dollars in requests for funding. All partners bring equal or greater funds to invest in the projects and must commit to using U.S.-sourced Wild Alaska Pollock for the duration of the programme and beyond.
"We're building on an incredibly successful year for Wild Alaska Pollock and an incredibly successful programme with these new partners," added Morris. "With each new group of distinguished partners, our industry can launch new products, engage consumers about our fish and its attributes and contribute to a shared knowledge base about how to continue driving our fish forward. Beyond all else, these partnerships are the most powerful thing we do."
https://fishfocus.co.uk/new-partnerships-to-build-demand-for-alaska-pollock/