Lidl announces restructuring, lays off hundreds of US workers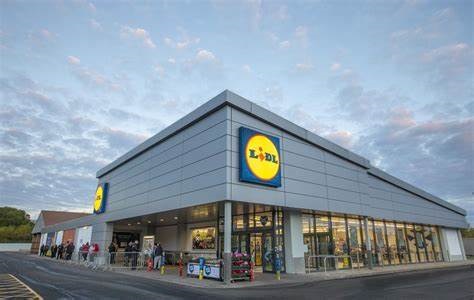 German discount grocer Lidl is letting go of around 200 employees who work for its business in the United States, a move that primarily impacts employees at its U.S. headquarters in Arlington, Virginia, a Lidl US spokesperson said in an email. The job cuts do not impact store employees, the spokesperson said.
"While we remain committed to the long-term success of Lidl US and look forward to continuing our expansion along the East Coast, we are continually evaluating our operations to ensure we are supporting our stores effectively," the Lidl US spokesperson wrote.
The move comes as Lidl US undertakes a corporate restructuring and looks to improve its financial standing after its rapid job growth in recent years outpaced its store fleet expansion, according to a Google translation of a story by Lebensmittel Zeitung, which first reported the news.
Lidl US had around 1,000 administrative staff, according to Lebensmittel Zeitung, meaning about one in five workers are impacted by the layoffs.
Workers affected by the layoff will receive severance pay, as well as additional support such as career transition services, company funding of COBRA healthcare continuation coverage and the payout of accrued but unused vacation, the spokesperson said.
Lidl previously cut back its US headquarters staff by several hundred a few years ago, the publication noted.
Retail analyst Sebastian Rennack said Lidl's US layoffs are "in line" with what the German discounter has done in other countries and that the company is likely feeling the pressure of cost increases on profitability. In markets where rival discounter Aldi also operates, Lidl has traditionally focused on staying price competitive. But that strategy appears to be changing as, in the U.K. for example, Lidl has fallen behind Aldi on price and also reduced its store expansion plans, Rennack said.
"[It] is about safeguarding profitability rather than gaining market share as in the past," Rennack said about Lidl's shifting strategy.
Lidl opened its first U.S. stores in 2017, but the German discounter struggled to make an impact at first due to poor site selection and competition from entrenched grocers. In the six years since its U.S. debut, Lidl has lagged Aldi's rapid stateside growth.
Under former Lidl US CEO Johannes Fieber, who formerly headed Lidl's Sweden division, Lidl US added more touches like wood paneling, organic produce, colorful signage and promotions that U.S. shoppers are accustomed to. The company also began opening stores in malls, strip malls and other existing structures, and focused its development squarely on the East Coast.
The company adjusted its strategy and has expanded to more than 150 stores across nine East Coast states. In late 2018, it acquired the Best Market chain on Long Island. Earlier this year, the company opened its first new-build store on Long Island.
Lidl's U.S. division has seen several top leaders come and go. Michal Lagunionek, formerly head of the retailer's Poland division, replaced Fieber as CEO in the U.S. in June 2021. Roman Heini resigned as chairman of Lidl's U.S. division in July 2020.