Government-owned SALIC buys 42.4 percent stake in Saudi Arabia's NAQUA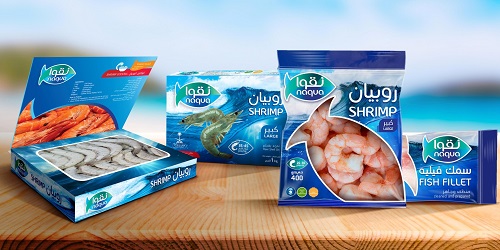 The government-operated Saudi Agricultural and Livestock Investment Company (SALIC) has purchased a 42.4 percent stake in NAQUA, Saudi Arabia's largest aquaculture firm.
Al-Lith, Saudia Arabia-headquartered NAQUA operates 80 nurseries, 77 super-intensive ponds, and 547 open inland ponds spread over 4,485 hectares, with an annual production capacity of 90,000 metric tons (MT) of shrimp, according to its website. It also operates an aquafeed mill and 20 net-pens farming 15,000 MT of barramundi annually, and a sea cucumber broodstock unit, hatchery, grow-out facilities, and processing plant.
It currently exports 60,000 MT of seafood annually to more than 30 countries, including Australia, France, Lebanon, Morocco, Philippines, South Korea, Thailand, China, Japan, Malaysia, Netherlands, Singapore, Spain, the United States, Egypt, Kuwait, Myanmar, New Zealand, South Africa, Taiwan, and Vietnam.
The sale of a minority stake in the company was intended to give NAQUA enough capital to continue to expand, according to NAQUA Chairman Ziad bin Othman Al-Hogail.
"SALIC's investment represents a strategic alliance that will enhance the quality and sustainability of NAQUA's operations in the field of aquaculture, which is the core of its corporate culture and brand," he said. "We will work together to achieve our shared goals in the field of food security and create added economic value for our partners and customers, both within and outside the Kingdom."
SALIC is owned by the Saudi Arabia Public Investment Fund, which is controlled by the Saudi Arabia Ministry of Environment, Water and Agriculture.
Saudi Arabia Environment, Water and Agriculture Minister Abdulrahman bin Abdulmohsen Al-Fadley, who also serves as the chairman of SALIC, said the purchase aligns with the country's Vision 2030 plan, which calls for Saudi Arabia to achieve 600,000 metric tons of aquaculture production by 2030.
"The strategic partnership between SALIC and NAQUA aims to achieve the goals of Vision 2030 in the field of ensuring the sustainability of vital resources, and it aligns with SALIC's strategic objectives in achieving national food security goals and enabling the agricultural food sector by enhancing local production, which will reflect positively on improving the trade balance deficit," he said. "This approach aligns with the objectives of the Public Investment Fund and its portfolio companies as a primary driver of local economic growth. Through long-term partnerships with the private sector, SALIC will work on developing and growing the local aquaculture sector through its partnership with NAQUA. This aims to empower the aquaculture sector, which will contribute to increasing production and creating direct and indirect job opportunities."
In 2019, the Ministry of Environment, Water and Agriculture announced it would invest SAR 1.3 billion (USD 347 million, EUR 309.8 million) into aquaculture projects, the same year Saudi Arabia's Agricultural Development Fund (ADF) said it would fund 70 percent of the total cost of new aquaculture projects that gain support through the government's Fish Farming Support Program.
Specifically, the ministry said it was seeking out aquaculture projects focusing on sea bream, sea bass, tilapia, white shrimp, and meagre.