Wax coated Frozen Block Liners / Block Frozen Fish Liners / 16.5lb/7.5kg/7.484kg
Capacity: 16.5lb/7.5kg(7.4844kg)
Material (Wax): Inner and outer surface, Paraffin wax
Material (Linerboard): 300gsm Paperboard
Dimensions: 482*252*60mm (Inner Size)
Usage: Pack frozen fish fillets or bits & pieces or minced fish meat etc.
Market: Asia Pacific/ North South America / EU / Russia / Africa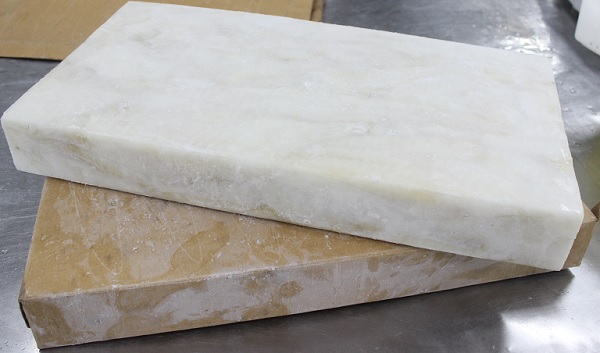 A block liner is a paperboard coated with wax on both side, and cut into a precise shape, which can be folded to match the freezing frame. It is used to freeze a frozen block. Frozen food block is a rectangle (Block Overall L*W*H: 482*252*62.7mm) of fillets, bits and pieces, mince, or pulp protected by a liner. Types of food packed in liners are fish, chicken, beef, pork, and various types of fruit and vegetables. The frozen blocks typically serve as a primary product form to be further processed within hours of production or years later after being pulled from frozen storage.
The purpose of a wax block liner is to protect food blocks from the time of packing until the cartons are removed. Frozen blocks are vulnerable to dehydration and oxidation during storage and transport to their next destination.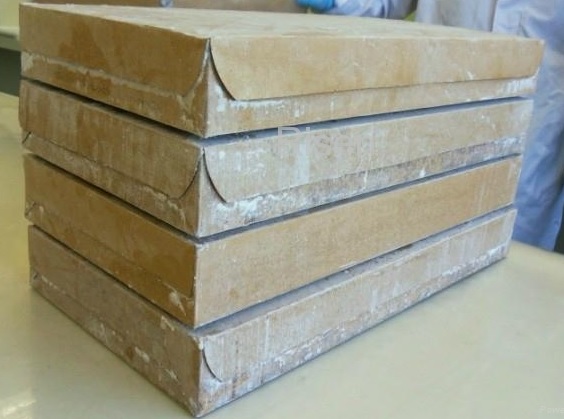 Some Russian commercial fishing company in far east use this frozen liner to freeze herring roe during "A season"(Jan-Mar), see below pictures(fresh herring roe and frozen herring roe in frozen liner).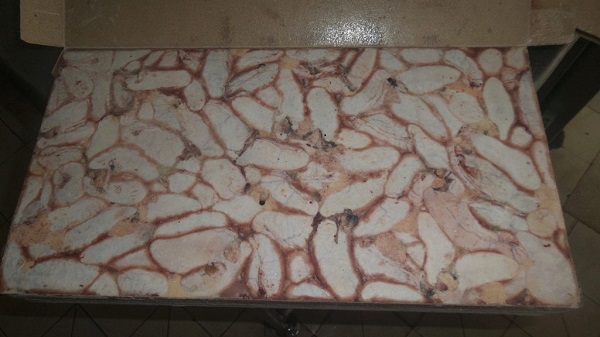 Another popular usage is frozen treated chicken breast meat, then cut whole frozen block into nuggets. then bread and fry them. Alaska Pollock fish fingers have similar looks.